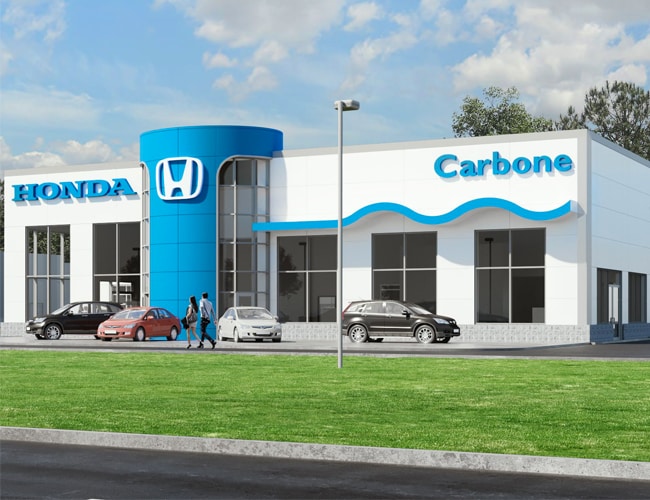 ​
Our dealership group was
founded
in 1929 by Joe Carbone and the $40 he had in savings. Now, that might not seem like a lot of money, but remember it was the late 20's and the country was going through a depression. He stuck it out through hard times and over the decades we've watched the group flourish.
At Carbone Honda Bennington we carry on Joe's value and zest for continuous growth, and one way we're doing that is by revamping our Honda dealership to give it a fresh, modern, and state-of-the-art look!
If you've driven by recently, you've surely noticed the construction. These architectural changes are taking place to make the Honda site a standalone dealership, and we cannot wait for it to be completed for you— our customers.
In charge of the undertaking is Syvertsen Rigosu Architects, PLLC (SRA). We could not have asked for a better company at the helm of this project, and they've truly listened to understand what they can do to design a building that allows us to do our best work and thus provide you with a top-quality experience. This isn't the first dealership they've redesigned either, and their experience certainly shows.
Keep following our website and blog to stay up to date on construction news. In the meantime, we're still open and ready to help you find a new Honda!